Shopping Basket
Your Basket is Empty
There was an error with PayPal
Click here to try again
Thank you for your business!
You should receive an order confirmation from Paypal shortly.
Exit Shopping Basket
What makes a mom?
What is the definition of a mom?
Because of my experience, my journey it was different then a lot of other people I know for me. However my mom taught me many things especially how to be the best mom I can be with the knowledge I learned. Mom was like a sister, a friend, and in later years became like my child that I needed to protect and care for.
My Grandma was my grandma but also took the place of a mother and we have a special bond.
Mom taught me true strength, courage, how to be brave and she never once complained about the cards that had been dealt to her. She really just rolled with it however she would have great facial expressions that would say it all.
The very best & profound advice she taught me was never say a mean thing to anyone, or something you can't take back. You don't know what the next moment will bring & you don't want to live with regrets of something you can't fix or change. Live in the moment, cherish your moments & never take things for granted.
My mom didn't always know how special she was and how much she taught others about the important lessons of living a life to the fullest. Embrace life and live a life you love with no regrets with unconditional love.
Ms. Melina Lindsay
March 11-2017
Moments that we experiece throughout the giref process....
I had a moment today which is a very normal experience that maybe some don't realize happens during the journey of grief. When you loose a loved one and you are learning a new normal with out them. I thought I would share it and maybe it will give someone a little comfort, or understanding or just that your fine & normal it happens. Today I had a lunch meeting with a couple of people. It was great and exciting things are being created. All good and great.
My moment was that afterwards I jumped in my Jeep and excited to share the news.....
So of course my first gut reaction was crap, I better hurry and race over to the 'home' before Grandmas dinner and tell her all about it and so she doesn't give me crap for disrupting her supper lol. I stopped in my tracks, slapped my head...went oh man! What a blonde moment lol. Laughed a bit, cried a bit then called up my soul sister to tell her about my moment and we laughed at it with a little. Ohmygawd Melina your human after all. Lol, yep been a year and a half since she crossed over with the family. You never get over the loss of loved ones however you do learn to move forward, move through it on a new journey and learn new ways to live your life with them in a different way.
Celebrate your successes.
Embrace your cherished moments
Allow your emotions, feelings & know that these moments happen and find the humour in them that your human. And I know in that moment my Grandparents called me a few funny names for my moment lol!
Melina Lindsay Phoenix Warrior
Stand in your own power! Own it! You matter!
In love & light!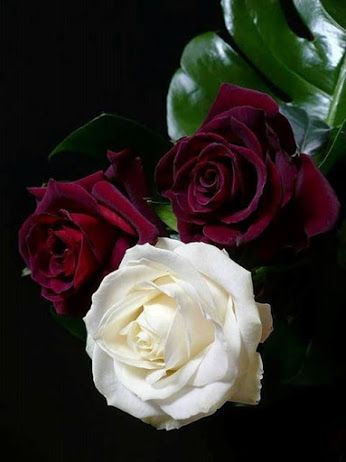 The 3 Roses
The gift I give to you is the gift I give to no other
The joy you bring to me is the joy no other has filled me with....
The Love I give to you brightens my day
The love you give to me brightens my life....
The single rose I give to you holds the single desire of my life to be yours....
The single rose you receive is a hope that you share my desire....
The second rose I give to you holds the second desire of my heart....
To be your best friend, held by you, comforted by you
and to walk beside you....
The second rose you receive is a hope that you will always walk beside me,
comfort me and be my best friend....
The third rose I hold out to you is the gift of my complete submission to you,
my power turned over to you....
The third rose you accept from me is your acceptance of my gift....
The gift I give freely without reservation
My life held by you and only for you!!
Essence
Painfully beautiful in all her grace
she surrenders her sensuality for Me
My eyes pierce her inner soul with fires of passion
My hands have collared her heart with a warm embrace
Come My gently submissive love; kneel at My feet
her sensual radiance flows through My Dominance hand
I breathe your essence into My soul
Awaken your inner orchid wild and fierce
Spread your wings My little-one for your Mine
and you belong too ME for O/our essence have now embraced
kittygirl 10/28/2007 10:19 PM©

Can you hear a silent crash?
Her voice is soft and barely heard
Faint Smiles still in her heart
Eyes still sparkle in the joys of light
Not many see the deepest blues of sadness that drown in oceans of hurt
Soft tender touch is ever so needed only to awaken a bruised spirit
Her wings tightly bound unable to move
Heaven won't take her
And she slips silently unknowingly past Hell
Her whispers ever so soft they are never heard
Can you hear a silent crash?
Would you even care if you heard a silent crash?
MissingAngelDG/09/2007©
In These pages you may find words that make you
Reflect on the mirror of our souls.
Someone once said, "How does it profit a man to have gained the whole world and lost his soul?"
Insanity is doing the same thing over and over again, and expecting different results.
Albert Einstein
We cannot become what we need to be by remaining what we are.
Max DePree
If you want to know your past - look into your present conditions.
If you want to know your future - look into your present actions.
Buddhist Saying
"We may not be responsible for all the things that happen to us, but we are responsible for the ways we react when they do happen."
"There's only one thing more painful than learning by experience and that is not learning from experience." (Barbara Johnson)
Integrity is doing the right thing at the right time for the right reasons, even though no one is looking.
 
My set backs have been a set up for a comeback with a new Divine alignment. That out of the ashes my inner Goddess re-birth into the flames of a passion to rise again stronger & wiser in my transformation. I am my own champion. I am Invincible. I am unstoppable. I am unique diamond cut to last in the fires of ever lasting passion. Phoenix Intuitive Warrior, Ms. Melina Lindsay
"You can't be loyal to other people's expectations, or you will live your few days with regrets. " Ms. Melina Lindsay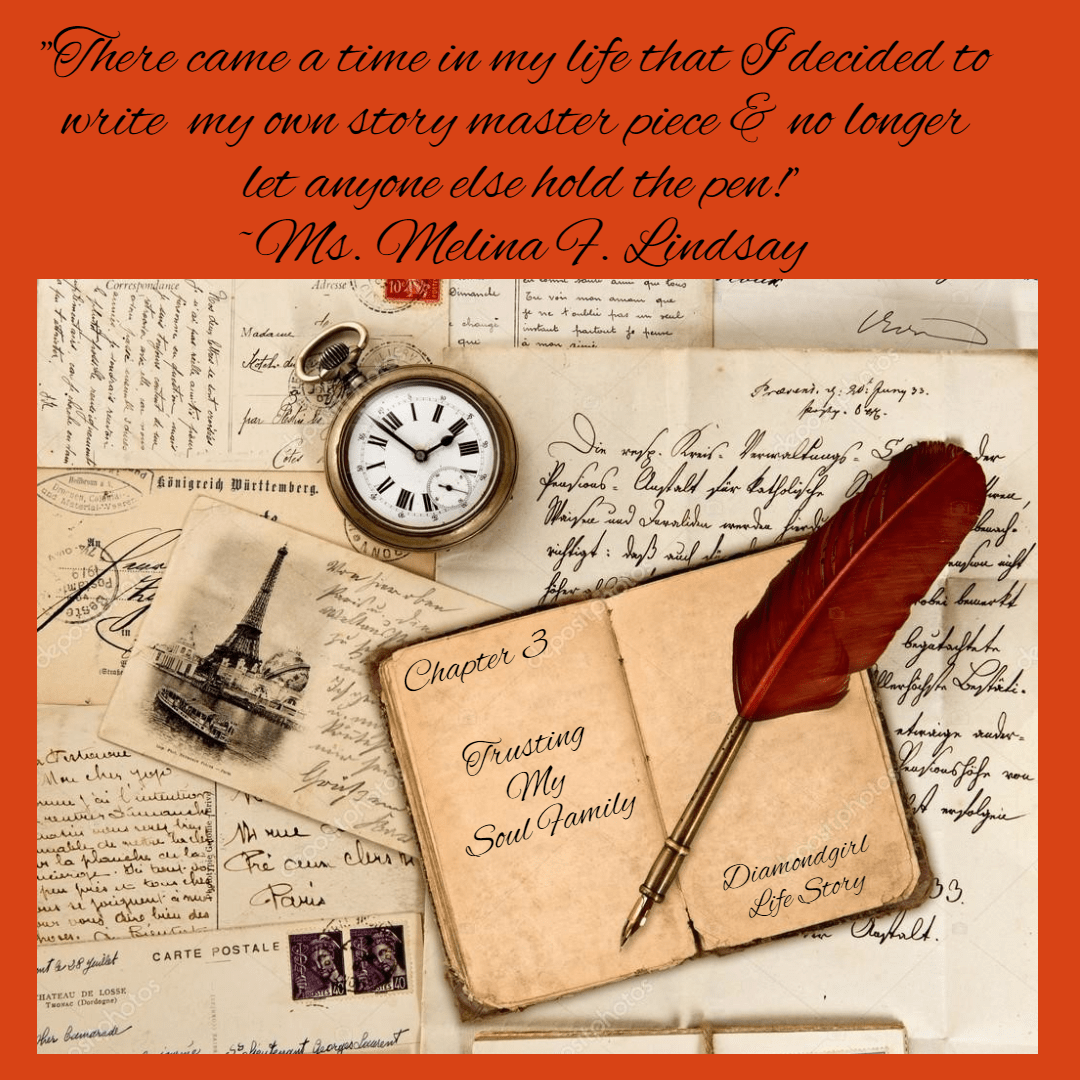 /